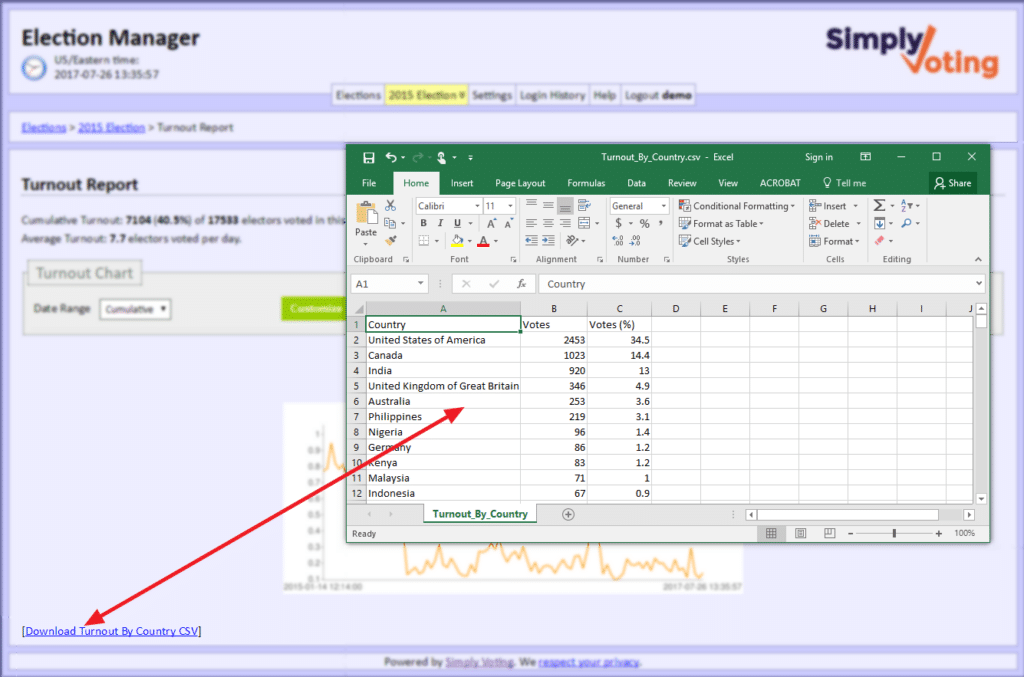 Simply Voting has a new feature for organizations who are interested in gaining a better idea about where in the world electors cast their votes – a Turnout by Country report!
How to Create a Turnout by Country Report? *
Glad you asked. It's simple.
1) Log in to your Simply Voting account to open the Election Manager.
2) At the bottom of the initial page, you will see your Elections as hyperlinks. Click on the Election for which you'd like to generate the report.
3) Hover over the header highlighted in yellow and select Turnout Report from the drop-down menu.
4) Click on Download Turnout by Country CSV to easily review what countries Electors voted from.
*For Fully Managed Elections, let your Project Manager know that you'd like a copy of these neat statistics.